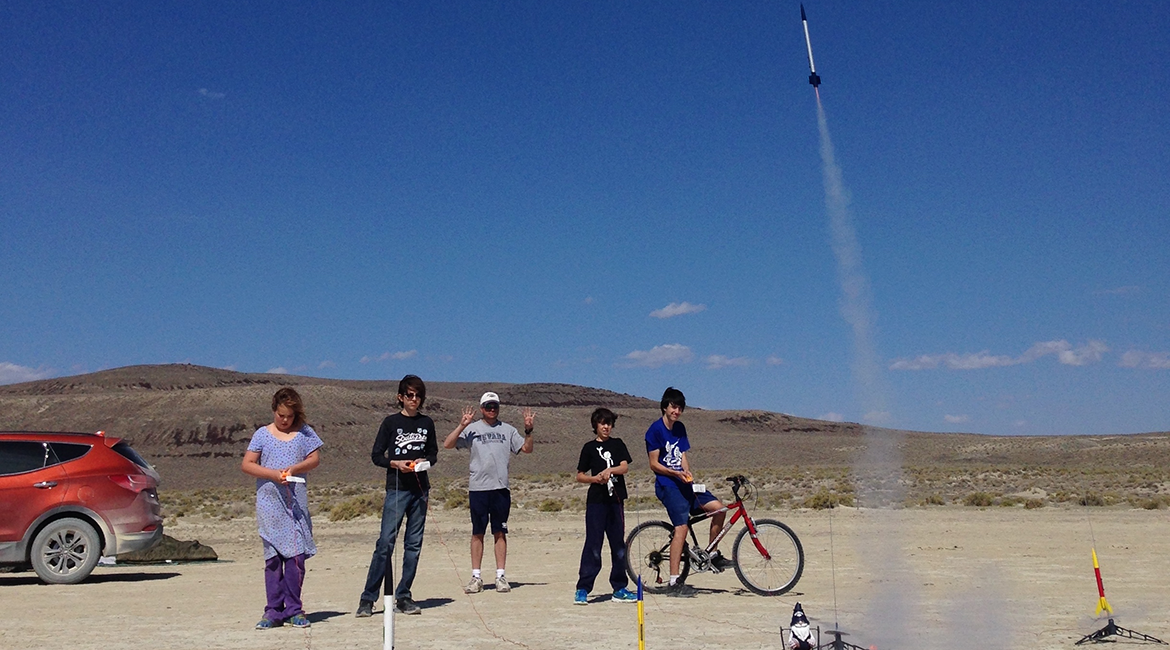 When Jason Geddes was a child, he dreamed of one day becoming the governor of the State of Nevada. Or an astronaut. While he's not governing from Carson City or looking down on us from space, he has made a tremendous difference for our state. And the environment.
Jason currently serves as the Energy and Sustainability Manager for the Washoe County School District. In simpler terms, that means he's responsible for researching, implementing and maintaining energy conservation and sustainability programs for the School District. In even more simple terms, he's the guy who saves all of us taxpayers money, while also giving the environment a break.
He's also the Vice Chair of the Board of Regents for Nevada State Higher Education, but for this story we're going to focus on his environmental efforts.
Jason has been an environmentalist since before it was cool, working in science-related fields for the last 29 years, including environmental chemistry, petroleum chemistry, and sustainability for private firms, state agencies and local government.
Before joining WCSD, he served as Environmental Services Administrator for the City of Reno, where he was responsible for the installation of 1.4 megawatts of solar power throughout the city.
The Natural Resources Defense Council named him one of "nine leaders who are combating global climate change - starting with the places where they live" for overseeing the implementation of Reno's Energy Efficiency and Renewable Energy Initiative.
He was also recognized by Fast Company as one of "51 bold ideas and brilliant urbanites who are helping to build the cities of America's future," for the City's work with wind turbines.
Before joining the City, he served as the Environmental Affairs Manager for the University of Nevada, Reno, where he secured the grants to ensure UNR college students can enjoy their coffee and sandwiches in a green facility aka The Joe.
He was elected to the Nevada State Legislature in 2002, where he served as an active member of the Education, Judiciary, and Natural Resources, Agriculture and Mining committees. He was responsible for passing solar and wind legislation, as well as energy efficiency legislation, helping to reduce the State's carbon footprint even further.
While he's doing a lot for the environment in general, and the state in particular, he says the best part of his job is providing resources for students to advance their knowledge of science. "This past year included funding eclipse viewing glasses and I was able to assist Reed High School students in writing and securing a grant to convert their school to LED lighting," he shares.
Jason earned his BS in biochemistry from the University of Nevada, Reno and then followed it up with a doctorate in Environmental Health & Sciences. Yes, that makes him technically Dr. Geddes, but he'll laugh at you if you call him that.
He said he would most definitely recommend this career path for others. "It's a very rewarding job where I believe what I do, on a daily basis, has a positive effect on students and their learning environment," he says. "It also serves to conserve natural resources and lower our carbon footprint to make our community a better place to live."
If you're interested in making a living improving the environment, while also helping businesses and agencies save money, you can get started by exploring educational options on the STEMHub website.  You can also volunteer for one of the dozens of environmental groups across the state, including Sierra Club, Bristlecone Audubon, Keep Truckee Meadows Beautiful, Great Basin Bird Observatory, GREENevada, Nature Conservancy or Sustainable Nevada.
While Jason enjoys the career path he's chosen, he says if he wasn't doing what he's doing now, his dream job would be working as a senior administrator at the University of Nevada, Reno or the Desert Research Institute. Or Nevada Governor. Or an astronaut.
Nevada STEM Hub is a project of the Nevada State Office of Science, Innovation and Technology. Its goal is to collect and share STEM information from throughout our state to help students, parents, educators, businesses and community members better understand STEM and the opportunities a STEM education offers.