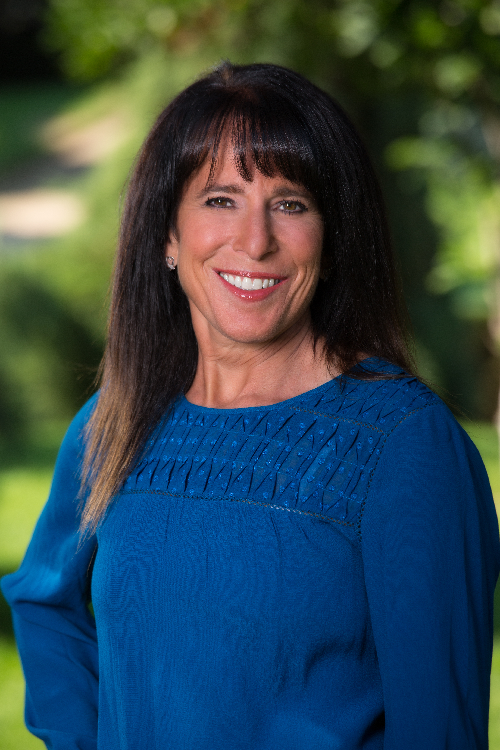 In honor of National Engineers Week, Nevada STEM Networks reached out to Karen Purcell, electrical engineer and president of PK Electrical, Inc. In the following interview, she shares insight into her company, her journey in getting to where she is today, and words of advice to future STEM career-seekers.
Tell us a bit about your background.
I graduated from Widener University with a Bachelor of Science degree in Electrical Engineering.  However, my career almost took a different path.  When I was in high school my physics teacher recognized that I had a strength in science and math.  He said to me, "Karen, you should consider studying engineering when you go to college."  My response was, "What is engineering?"  He told me that engineers can do anything, and that it involves a lot of science and math.  Based on that conversation, I made one of the best decisions of my life and decided to study engineering.
After I graduated college, I was not really sure what I wanted to do. I went to work for a small electrical engineering consulting firm in Las Vegas, NV that specialized in electrical design for new and remodeled construction projects.  The owner of the firm became my mentor and instilled within me the skills and confidence I would need to start my own firm.   I soaked up as much knowledge as I could and after about 6 years with that firm, a new mother, and just 28 years old, I picked up my life and moved to Reno to form PK Electrical, Inc. This year we celebrate 25 years in business and not a day goes by that I do not reflect on the blind confidence I had early in my career that has brought me to where I am today.  I have always said that if I had known the struggles I would face as a female entrepreneur and engineer in a male dominated field that I might not have been nearly as successful, especially early on. Luckily, I did not know any better, so I jumped in fearlessly with both feet and never looked back.
Tell us about PK Electrical and who it serves
PK Electrical, Inc. is a self-performing, woman-owned electrical engineering firm providing complete electrical and low voltage design for power, lighting, communications, medium voltage distribution, and emergency power systems. Services also include utility coordination, onsite inspections and surveys of existing systems, feasibility studies, energy audits, plan reviews, construction administration, cost estimating, electrical system load, coordination and fault studies, grounding and lightning protection, site planning, special use permit and arc flash analysis.
Over the past 25 years in business, the firm has successfully completed electrical engineering and design for a vast range of both vertical and horizontal construction projects and has become adept in a variety of project delivery methods. Primary project types include commercial, industrial, airport, roadway/transportation, transit, higher education, K-12, healthcare, recreation, military, and water/wastewater.
PK Electrical is headquartered in Reno, Nevada with a second office in Denver, Colorado. Collectively, our staff members are currently licensed in 17 states. We are staffed with approximately 40 employees consisting of professional engineers, electrical and technology designers, production staff, and administrative/support personnel.
What are some of PK Electrical's plans moving forward into the future? 

PK Electrical is always looking to advance and embrace the challenges that our community, state, and nation face.  We incorporate new technologies, stay on top of the latest developments within the engineering community, and encourage our employees to learn and grow.  For example, when photovoltaic systems became very popular about 10-15 years ago, we dove right in and taught our engineers how to design PV systems for schools, office buildings, etc.  We knew that renewable energy was an area to support for the future of design. Still to this day we are designing these types of systems and ensure that our staff advances along with the technology to stay current on design trends and anticipate change.  With the advancements in sustainable energy, LED lighting, and lighting controls, we are able to design lighting systems for our clients that are not only are cost effective and easy to maintain but are sustainable for the environment.
Community outreach and involvement is one of our culture points at PK Electrical and very near to my heart as a small business owner.  All of our employees are actively engaged in the community and the majority of our outreach is centered around STEM.  We participate in school and community events where our employees have the opportunity to interact with students about STEM, share their stories, and act as a mentor and resource for kids and young adults.
Personally, I have had the opportunity to speak all over the United States as well as other locations across the world, to emphasize the importance of STEM careers, especially to women.  Sally Ride, the first American woman that traveled to space, once said, "You cannot be, what you cannot see".  I am hopeful that if young girls (and boys) see someone like myself or any of my employees actively engaged in engineering or STEM, that they will be encouraged and inspired that they, too, can have a meaningful career in STEM where they will have an impact on society.
At what point did STEM become important to you?
I feel that I became aware of the importance of STEM and women in STEM around the time that I started PK Electrical.  However, it was not until 2010 that I recognized my passion around the importance of STEM.  In that year, I was encouraged by some of my male friends to write a book.  When 2 of these friends suggested I author a book, I asked them what I should write about. They told me that I should write about my success.  Besides being very humbled at their suggestion, I decided that I would in fact write the book, but that it would not be about me.  I became determined to write a book to encourage and inspire other women that were thinking about a career in STEM or that were already on a STEM path to stay the course and fight their fears and challenges.  Writing this book became my main focus (outside of PK Electrical) and in 2012 my book, Unlocking Your Brilliance: Smart Strategies for Women in Science, Technology, Engineering and Math was published. It was while researching for the book that I discovered the lack of awareness surrounding STEM and the blatant bias that exists in these fields and careers. My goal is to continue the discussion and promotion of STEM careers and help eliminate any bias that we as women face.  A career in STEM has been very rewarding to me.  I only hope that I can encourage others to do the same.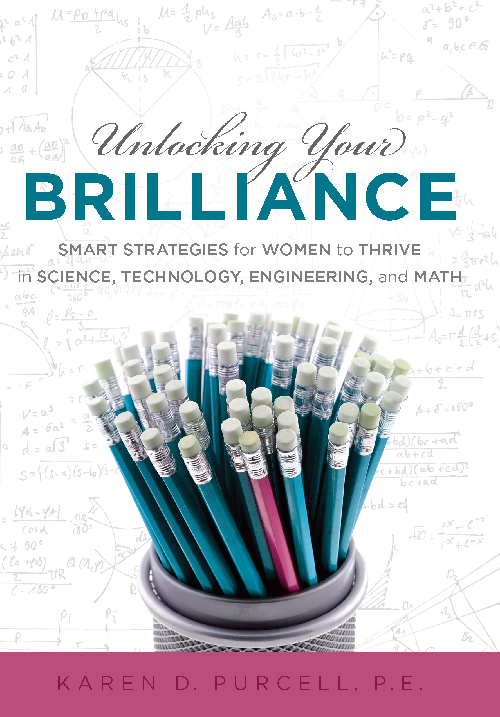 Any words of advice for future electrical engineers, or young STEM advocates?
For anyone in STEM or thinking about a career in STEM, it is important to find a mentor.  The value of mentorship is irreplaceable. Teaming with a mentor is a career strategy that can bring huge benefits, especially in STEM.  A mentor can help you reach your career goals by providing advice and resources, building your confidence, and connecting you to contacts within the industry.
Please recognize that there are endless opportunities in STEM, many of which you may not even know exist.  Know that the future is bright in STEM, especially for women, and that STEM fields continue to develop and expand with the continual advancement of technology.  A career in STEM allows you to do anything you can imagine.  Examples include creating popular gaming apps for mobile phones and tablets, developing elegant algorithms and code to solve complex business challenges, researching antibodies that cure diseases, and even designing the airplanes of the future that run on water or solar power.
I am so grateful that I chose the path of an electrical engineer.  It has been an extraordinary career choice.  A career in STEM can help you Unlock Your Brilliance, too.