The opinions, beliefs and viewpoints expressed do not necessarily reflect the opinions, beliefs, viewpoints, or official policies of Lithium America Corp. or its respective affiliates.
Tell us a little about Lithium Americas here in Nevada - How it started? How is it going? What is it about?
Lithium Americas Corp. ("Lithium Americas") is currently developing two projects, the 49% owned Cauchari-Olaroz lithium brine project in Jujuy, Argentina which is currently under construction and the 100% owned Thacker Pass project located in Northern Humboldt County, Nevada which is being developed by Lithium Nevada Corp., a wholly-owned subsidiary of Lithium Americas.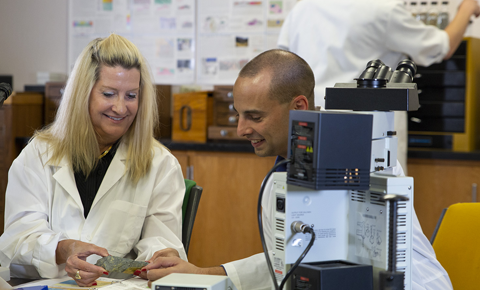 Thacker Pass is an important project.  Not only is it one of the world's largest known lithium deposits, but it is also the largest known lithium deposit in the USA.  The lithium is embedded in clay material close to the earth's surface.   The cost of mining it is expected to be relatively low and is being planned with environmental stewardship in mind.  We have spent over nine years studying the local environment in preparation for the project with the intention to responsibly develop, operate and remediate the site.  This has resulted in us working with the University of Nevada to develop seed technologies that allow recovery of sagebrush habitat. The Bureau of Land Management has also reviewed our plans in detail.
The Plan of Operation for the project has been approved by the Bureau of Land Management through the issuance of a Record of Decision (ROD).  The Bureau's ROD prescribes how the mining, mitigation and reclamation will occur over the 40-year life of the mine.  
The Thacker Pass lithium deposit was discovered by Chevron in the 1970s when it explored for uranium.   Western Lithium Corporation later acquired the mineral rights and continued exploration, this time expressly for lithium minerals, which they found in great abundance.  Lithium Americas merged with Western Lithium in 2016 and has been actively designing the project since.  
 
Does Lithium Americas just deal in mining or do you see the product through to the end?
Lithium Americas is a development stage company. Our business plan is to complete the development of the Thacker Pass project in Nevada, including the completion of a feasibility study, construction of the mine and related infrastructure, and eventual operation and production of high-purity lithium chemicals for a wide variety of end uses (e.g. lithium batteries, high-strength ceramics and glasses) and for special purposes such as national defense.
 We believe the Thacker Pass project has the potential to streamline the lithium supply chain, which has historically sourced minerals mined in Australia and South America that are then shipped to China for processing into chemicals, and further shipped around the globe to battery assembly facilities.
 
What are some of the biggest challenges you face?
The lithium-ion battery industry has evolved profoundly since lithium batteries were first used in camcorders in the 1990s.   The industry continues to change and improve at a rapid pace as evidenced by the rapid uptake of electric vehicles and home energy storage batteries.   Our primary challenge, following the development of our projects to commercial production, is to begin producing high purity lithium products to meet the demand required by an evolving market.  Meeting this challenge requires having innovative, thoughtful, problem-solving leaders within our company.  We spend significant time and attention recruiting and retaining key talent to help respond to these challenges.    
 
How important is STEM in the lithium industry?
The lithium industry is a high-technology industry that is dependent on sound science, engineering and mathematics. We are STEM. Lithium Americas is proud to have some of the most knowledgeable geologists of lithium deposits to help us understand the nature of the deposits. We have an experienced team of chemical, electrical, mechanical, and civil engineers who convert data to knowledge and apply first principles to develop plans for the safe and responsible extraction and processing of our proposed products. Our environmental engineers and scientists focus on reducing the expected impacts of our products on surrounding communities and the local environment.
 
How is lithium mining an asset in the STEM industry? 
A challenge with training, attracting, and developing our next generation of STEM professionals is informing young students that STEM careers can be fulfilling and meaningful.  The lithium industry can play a key role in illustrating that STEM skills are integral for using lithium as efficiently and effectively as possible to help store and utilize clean energy to power our homes, businesses, vehicles and more.   The production of lithium specialty chemicals offers rewarding challenges to many STEM disciplines, and we are looking forward to being a part of that journey.
 
What percentage of jobs would you say are STEM jobs at Lithium Americas?
Currently around 50% of the jobs at Lithium Americas are STEM related.
 
What does it take to become a mining engineer or chemical engineer? Is it something anyone could do?
Yes, of course anyone could do it; but, not everyone should do it.   I am an engineer and love focusing on science and ways to practically apply what I've learned to solve big challenges. For people who have a passion to solve problems never addressed before, enjoy learning, and have a constant need to understand "why"; I would encourage them to consider a career in engineering.  I'm also proud to surround myself with a diverse group of people who bring other talents and ways of thinking to the team.  We know that there is no passion to be found in playing small or settling for a life that is less than the one you are capable of living.
 
Any words of advice or encouragement for aspiring engineers in the industry?
Learn to love to be persistent. 
There is no bad question other than the one not asked.
When things work the way we thought: we apply them. When they don't: we learn something.  Either way, we win.