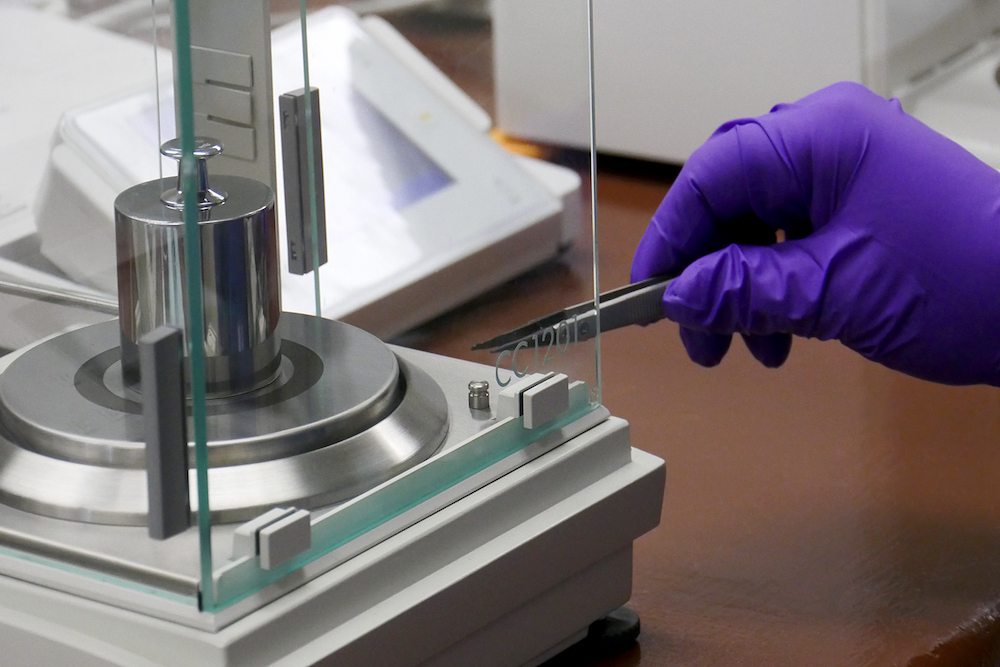 By Jerome Plant, metrologist for the Nevada Department of Agriculture
Every day, people buy produce by the pound and then fill up their gas tanks. These consumers can rest assured knowing the Nevada Department of Agriculture (NDA) ensures accurate scales and gas pumps in all Nevada grocery stores and gas stations. NDA's Consumer Equitability division inspects every scale and pump in the state at least once a year, guaranteeing all consumers get what they pay for.
In order to protect Nevada consumers' purchases, metrology is needed. Metrology is the science of measurement, and it is at play behind the scenes of consumer purchases.
As a metrologist for the NDA, I use science, technology, engineering, and math (STEM) concepts while working with a team of inspectors who check that scales and gas pumps comply with standards of measurement set by Nevada law and the National Institute of Standards and Technology (NIST). These standards protect consumers and businesses from getting false readings on their scales and pumps.
Using STEM in the metrology lab
Technology is one of the main aspects of my position at the NDA. In the lab, I use scales and weights that are traceable to the International System of Units through NIST to calibrate weight kits. These kits are used when testing retail scales in grocery stores, jewelry stores, candy shops and produce markets. Calibration of weight kits is necessary to correlate the retail scale's readings with the standards set by NIST.
Testing weight kits call for an awareness of environmental conditions. To make sure the weight stays within the standards set by NIST, I have to have an understanding of the air buoyancy effect. Buoyancy is the upward force exerted on an object, and while it doesn't change the mass of the weight being measured, it can alter the measurements being recorded.
In the lab, the electronic scales I use can make measurements from one milligram to 1,000 pounds. When dealing with these calculations, using technology like programmable scientific calculators and programs like Microsoft Excel to record and calculate results can come in handy. While not currently used in our lab, robots are utilized in some.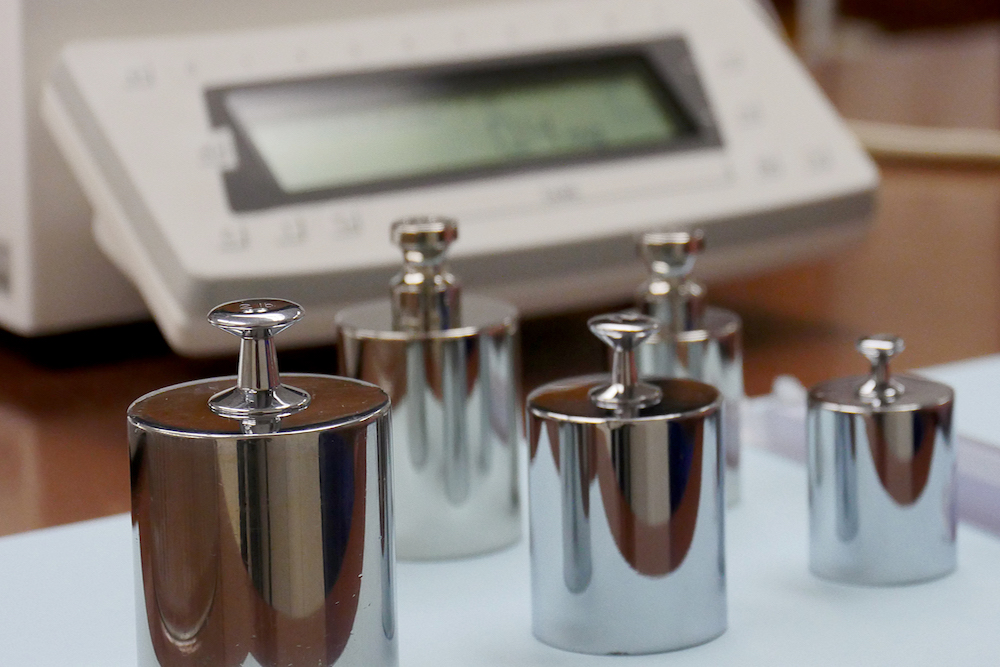 Pathway to becoming a metrologist
The metrology field has grown over the years, leaving a need for well-trained and educated metrologists to surface. Becoming a metrologist can be a different process than many career paths.
Only a few undergraduate programs focus specifically on metrology, but many universities offer crucial classes for anyone interested in this career. These courses discuss topics such as measurements, time, mass, temperature, flow and pressure.
Graduate programs are more readily available and can focus on scientific metrology, applied metrology, legal metrology and industrial metrology once a student has been through the more general programs or courses offered in their undergraduate career.
Most of the time, a metrologist receives his or her training and education in short training sessions or educational courses. NIST offers courses in different areas of metrology.
When I joined the NDA Weights and Measures team, I, like many metrologists, had limited education in the field. High school classes like chemistry and trigonometry combined with training courses offered through the NDA and NIST prepared me for my position, where I now work to protect Nevada's companies and consumers.
This position allows me to use technology, science, and math in the lab, which helps ensure transactions are fair for both businesses and consumers. Through STEM, I get to help people in Nevada gain and hold trust in the companies they purchase from.
Interested in the field of metrology?
If you think my job is interesting, check out a few resources and opportunities in food and agriculture that provide opportunities to build foundational STEM skills.
·      Agriculture in the Classroom has resources for teachers and students on a variety of subjects, including weights and measures.
·      Nevada 4-H youth development offers STEM programs for youth. Check out some of the past experiments from the 4-H National Youth Science Day.
·      High school agricultural education and participation in associated Future Farmers of America and work-based learning activities provides applied STEM opportunities.
·      To find out more about the types of degrees and careers available in Nevada related to the scientific study of measurement, check out the STEM Career Matchmaker.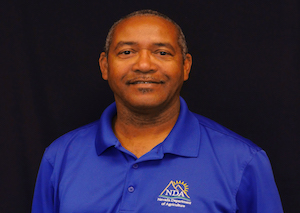 About Jerome Plant
Before accepting his position at the NDA in 2015, Jerome spent 33 years in the nuclear field working for Exelon Nuclear. Working in the nuclear field gave him the experience needed to become a metrologist and learn more about weights and standards set by NIST.