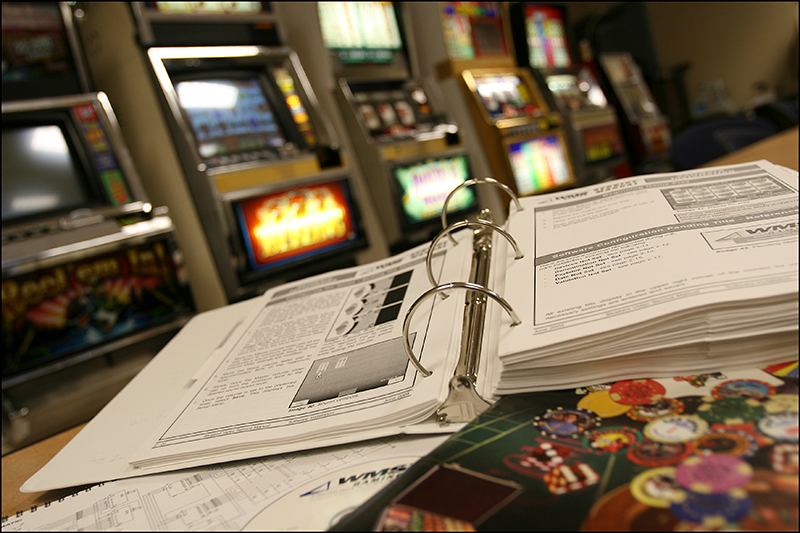 By Joe Miller
Engineering Technology Program Director, College of Southern Nevada
There is only one accredited college in the nation offering an academic program in slot technology and it's right here in Nevada.
The College of Southern Nevada (CSN) offers both an associate degree and a certificate in slot technology. Part of CSN's engineering technology department, the program prepares students to repair and maintain slot machines, but they graduate with much broader career options. Today's bank Automated Teller Machines and self-checkout machines at supermarkets share much of the same cutting-edge technology as slot machines, so our graduates are prepared to work in a variety of industries.
Science and technology have always been a part of gaming, but never more so than today. While slots have included electronic components since the 1960s, today's machines are sophisticated computers that are often networked into a central system.
CSN offers two pathways for those wishing to enter the field of slot technology: A one-year certificate of achievement, or a two-year associate of applied science degree. Both programs prepare students for careers in the ever-evolving world of planning, designing, troubleshooting, and maintaining today's technological devices.
Students with an associate degree can expect to start out at $20 per hour or more working at Las Vegas Strip properties. Those with a certificate of achievement will typically start at a lower salary. Employers have been known to choose new graduates with associate degrees over slot repair technicians with experience, but no academic degree.
The average annual wage for slot technicians is $34,000 nationally and $43,000 in Nevada, per the Bureau of Labor Statistics.
At CSN, we teach students in the associate degree program about electronics, computers, networking, gaming laws and management, and much more. They also must take all required general education courses for an associate degree, such as math, communication and science.
Like many technology-focused fields today, this is one where technicians must constantly keep up with changes and new technology. In addition to training new technicians, CSN also provides training for local working technicians who are required to their skills keep up to date.