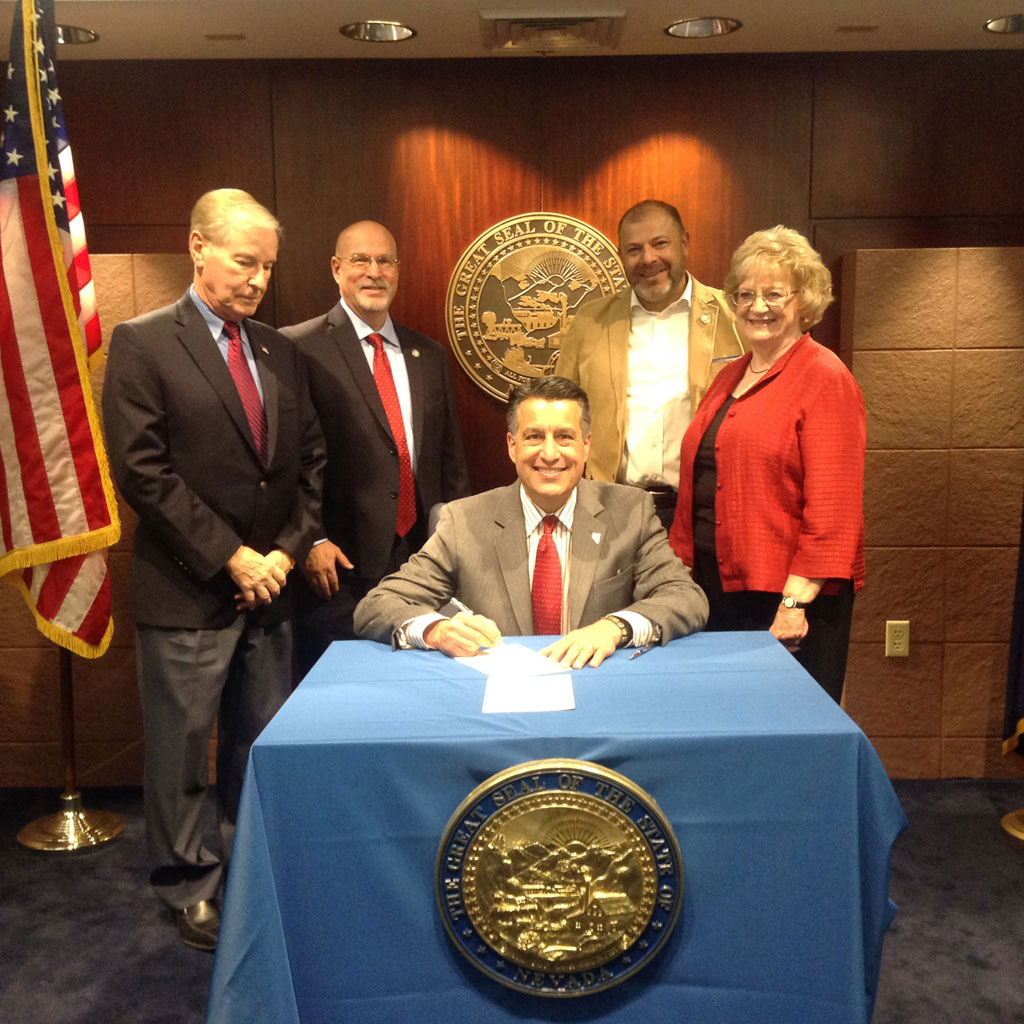 June 15, 2017: Carson City, NV - Senate Bill 200 expands computer science education throughout Nevada.
Senate Bill 200 was signed into law on June 15, 2017 by Governor Brian Sandoval. The bill was sponsored by Senators Woodhouse, Denis, Ford, Spearman, Candela, Atkinson, Cannizzaro, Gansert, Manendo, Parks, Ratti, and Segerblom.
SB200 is a ground-breaking piece of legislation that will expand computer science education to ALL students in Nevada.
Some key points of the bill:
By July 1, 2018 - Before beginning 6th grade, all students are required to received instruction in computer education and technology; and a prescribed percentage of instruction must be in computer science and computational thinking.
By July 1, 2022 - all public high schools, charter schools, university schools, are required to offer a state board approved computer science course (may be an online course offering). They must also increase efforts to enroll females, under-represented minorities in the field of computer science, and students with disabilities..
Other topics include graduation credits and funding. Please visit the NDE Computer Science pages for more detailed information.