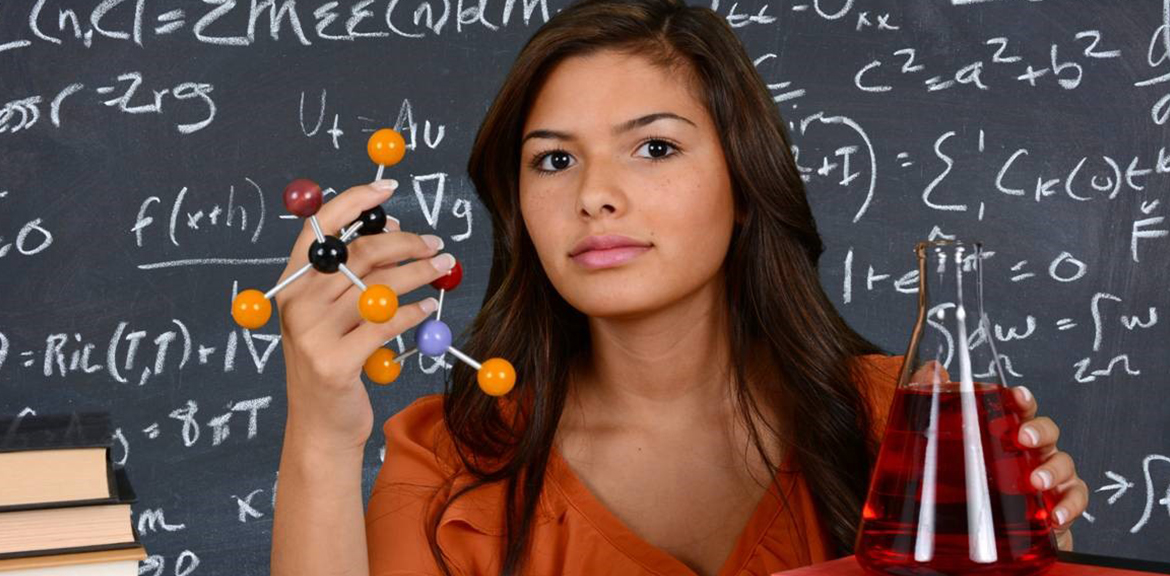 There are many jobs that require skills in the areas of science, technology, engineering and mathematics (STEM). Whether you are interested in pursuing higher education or would like to enter a technical field, STEM skills can help you get in to a diverse array of careers. We have gathered a sample of some of the exciting jobs you could have if you pursue STEM education.
Working with Machines
Have you always wanted to work with big machines? The STEM field is full of job opportunities for people just like you. You could work as a machinery maintenance worker, making sure that all of the equipment in a factory or on construction sites are working properly and are repaired and maintained. Machinery maintenance workers use their critical thinking to diagnose potential issues causing problems with machinery and work to resolve them
Another career option working with machines in the STEM field is an airline pilot. Have you always wanted to travel? Do you enjoy learning about the atmosphere and the weather? You may be the perfect candidate to become an airline pilot. You could fly passenger or cargo aircrafts for various different companies. To become a pilot, you must complete an associates in aviation technology.
Working with Numbers
Are you one of those people that just gets numbers? The area of STEM skill jobs that require an aptitude for numbers is broad. You could be a sales engineer. A sales engineer is exactly what it sounds like; part sales and part engineer. Sales engineers are responsible for selling complex scientific technology or services for commercial purposes. A sales engineer must have extensive knowledge of how these technologies or services work, making it a requirement to have a bachelor's degree or equivalent for this exciting career.
If you enjoy crunching data and numbers as well as the environment, you could be an atmospheric and space scientist. Atmospheric scientists investigate atmospheric phenomena and interpret meteorological data, gathered by surface and air stations, satellites, and radar to prepare reports and forecasts for the public and other uses. This includes weather analysts and forecasters whose functions require the detailed knowledge of meteorology.
Building or Fixing Things
Have you always liked to tinker with things? Do you like to learn how stuff works? You could work as an automotive service technician or mechanic. Automotive service technicians and mechanics diagnose, adjust, repair and overhaul cars and trucks. They run routine inspections on vehicles of many sizes, depending on their education and their expertise.
Another option for builders and fixers is a job as an industrial engineer. Industrial engineering is a branch of engineering that focuses on taking complex processes or systems and optimizing them to limit waste and ensure efficiency. Industrial engineers design, develop, test, and evaluate integrated systems for managing industrial production processes, including human work factors, quality control, inventory control, logistics and material flow, cost analysis, and production coordination.
Working with Computers
If you like working with computers and love music, you could work as a sound engineering technician. Sound engineering technicians operate equipment to record, mix, reproduce or synthesize music or sound effects for live performances, sporting events, or even theatrical productions. Most careers for sound engineering technicians can be obtained with a skill certificate.
Another option for people who like to work with computers is as a video game designer. Video game designers are the people responsible for planning and creating video games to play on either a computer or on a console. Most people who work as video game designers received bachelor's degrees in design.
Helping Animals and People
If you want to help people, the STEM field offers many careers in the medical field. You could work as a dietitian or nutritionist. Dietitians and nutritionists can do many things depending on where they work. Some of them are responsible for meal plans for specific dietary needs of a medical patient, others may supervise activities of a department providing quantity food services, counsel individuals, or conduct nutritional research. Individuals with all levels of education may be able to work in some part of the dietitian and nutritionist field.
If you love animals, you may consider becoming a veterinarian. Veterinarians diagnose, treat, or research diseases and injuries of animals. There are also veterinarians who conduct research and development of medical advancements for animals, inspect livestock, or care for pets and companion animals. The level of education for a veterinarian is similar to that of a medical doctor.
Working Outdoors
If you love working outdoors, there are many opportunities within STEM skill jobs for you. You could work as an urban or regional planner. An urban developer is someone who programs or plans the use of land. They use strategic thinking to plan the growth and revitalization of neighborhoods or cities. Many people who work in this field pursue a master's level of education.
If you enjoy being in the forest, you may consider being a forest or conservation technician. Forest and conservation technicians provide technical assistance regarding the conservation of soil, water, forests, or related natural resources. They often compile data pertaining to size, content, condition, and other characteristics of forest tracts, under the direction of foresters; or train and lead forest workers in forest propagation, fire prevention and suppression. They may also assist conservation scientists in managing, improving, and protecting rangelands and wildlife habitats. You could have start your career as a forest or conservation technician with an associate's degree or higher.
The STEM field is rich and diverse with a career path for all kinds of interests. Preparing for a STEM career could put you on a path to success. The demand for STEM jobs in Nevada is growing by 14 percent versus 10 percent for non-STEM jobs.
What kind of STEM career do you want?