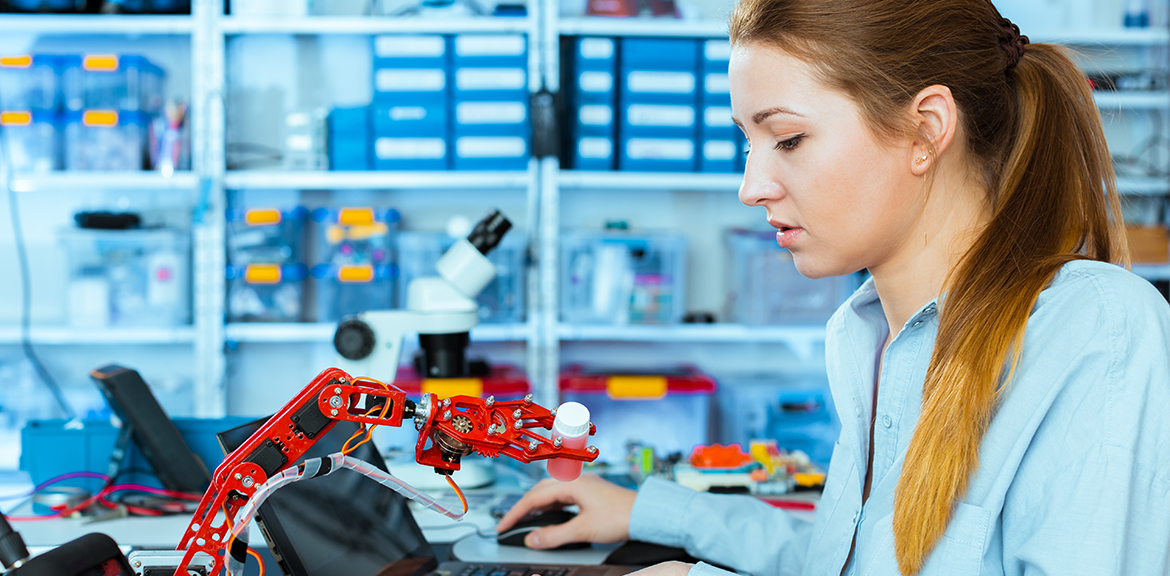 There's a good reason why manufacturing has its own national awareness day (October 7): Manufacturing has been the backbone of the United States for decades, and it's still is a vital part of our economy.
Here are some facts that may surprise you:
Manufacturing contributed $2.17 trillion – with a 't' – to our economy in 2015.
Manufacturing jobs account for nine percent of the workforce.  
In 2014, the average manufacturing worker earned $79,553 (including wages and benefits).
Experts project that more than three million manufacturing jobs will be needed in the next decade, but that almost two million of those positions may go unfilled due to a shortage of qualified skilled and highly skilled applicants.
Hello, opportunity! Hello, National Manufacturing Day! It's the perfect time to recognize that today's manufacturing requires even more STEM education.  
Read about the Year of STEM.
National Manufacturing Day events give the future workforce a chance to get up close and personal with companies that are growing and thriving, the very ones that will need skilled workers in the months and years ahead.
In the Las Vegas area, contact the Las Vegas Global Economic Alliance for events in near you. In northern Nevada, celebrate National Manufacturing day by touring the Server Technology manufacturing facility. All events are designed to educate people about what manufacturing is – and what it isn't.
Learn even more on the Science Channel with the all-day How It's Made marathon October 7.
For educators interested in invite-only events, please contact MFG DAY organizers.