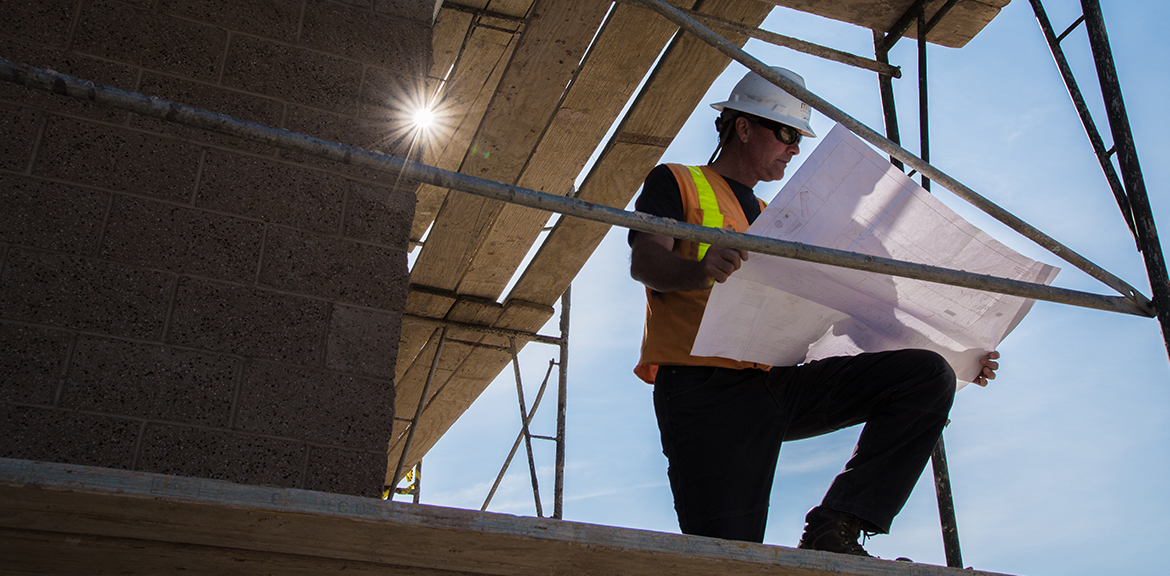 By Pamela Duxbury, Outreach Coordinator, Nevada Builders Alliance​
Say the word "construction" and the first thing that typically comes to mind is the image of a guy in a hard hat swinging a hammer. But today's construction industry is more than just manual labor. Preparation for a successful career in construction involves an ever-growing base of training and education. A strong foundation in STEM — Science, Technology, Engineering and Math — can be of great value to those aiming to build a sustainable career in the industry.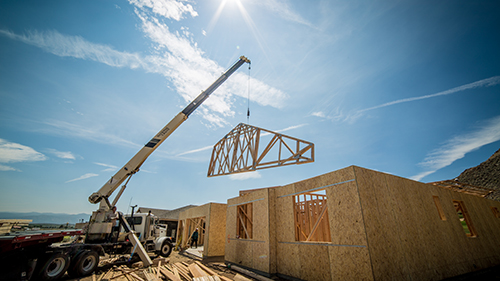 With unprecedented growth in Nevada, the demand for a skilled construction workforce also grows. Coincidentally, STEM programs in Nevada's schools are also on the rise. According to Alex Kyser, Education Programs Professional at the Nevada State Department of Education, "The increase of STEM-centered programs in Nevada schools allows our students to prepare for careers in many of Nevada's new and growing industries." Advanced Manufacturing, Information Technology, Drone Technology Aerospace and Construction all rely on our schools providing strong STEM programs, says Kyser.
As the 6th largest industry in the state and the 3rd largest employer, construction is an industry poised for tremendous growth. This is welcome news to an industry that, according to the Nevada Department of Employment, Training and Rehabilitation (DETR), boasted just over 150,000 statewide construction industry employees at its height in 2006. By the end of 2010, that number had fallen to less than 60,000, a drop of 40 percent.
But a new day is dawning. In fact, according to newer data released by the DETR earlier this year, construction continues to show substantial improvement. The latest research shows that the state has added close to 25,000 jobs in the early part of 2016 and is projected to reach close to 100,000 jobs by the end of 2017. But this is just the beginning as DETR forecasts the construction industry to continue to add jobs beyond the year 2025.
"We are looking at unprecedented growth in the construction industry," says Aaron West, CEO of the Nevada Builders Alliance, "We are hearing from our members throughout the state that they are getting busier and busier which is a welcome change from the past several years." And this increased business means the construction industry is hiring. "The challenge," says West, "is that our state lacks the necessary skilled workforce to fill all those jobs."
When talking about construction jobs, the first inclination is to think of the aforementioned guy with a hammer. And, yes, there is demand for laborers, but there is also an ever-increasing need to fill positions that require a higher technical knowledge base. From safety to drafting & design, logistics and project management, the use of technology in the construction industry continues and will continue to increase.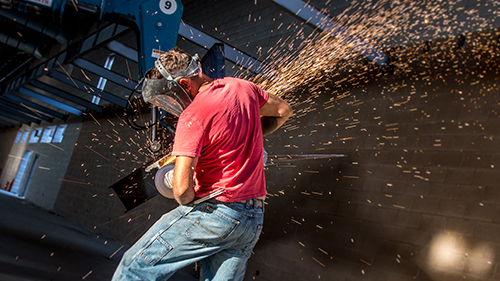 To help meet the demand in the area, Truckee Meadows Community College, Western Nevada College and construction organization apprenticeships in both Northern and Southern Nevada are ramping up to bring much needed training and education to meet the needs of our future workforce. In addition, school districts are adding STEM programs as a compliment to traditional CTE courses in order to educate and train students for higher-level jobs in the industry.
According to Leigh Berdrow, Director of the Academy of Career Education in Reno, a charter school with an emphasis on construction education, "Many of the principles behind STEM education recognize that students learn best when they are immersed in experiences and can actively process what they've learned and when instruction emphasizes application." Further, says Berdrow, "Construction education, given that it is skills driven to meet the requirements of these types of careers, is the perfect STEM learning environment."
This is why, West says, the best approach for developing a skilled workforce is to provide education and training opportunities for all levels of potential workers. "Our industry needs a vast array of skill levels from lower-skilled laborers to those in engineering and architecture with advanced degrees."
With forward-thinking education and training programs in place, Nevada is preparing the skilled construction workforce that is needed to grow our economy.
For more information on careers in construction visit www.buildnv.org