Mt. Rose Elementary teacher, Kristen Jackson, has partnered with Desert Research Institute (DRI) to translate two of DRI's Green Boxes into Spanish; Waste Warriors and Energy Efficiency. Jackson teaches 4th grade, with the majority of each day taught in Spanish, although most of her students are English speakers. She has been using DRI's Green Boxes for years, but spends hours translating the units into Spanish for her students. With this partnership, Jackson formally developed a Spanish-translated version of the two Green Boxes so that others can easily check them out to use with their Spanish-speaking classes.
DRI's Science Alive website describes Green Boxes as, "self-contained teaching kits that provide educators with a unit of lesson plans along with all of the supplies necessary to conduct each activity. Every box employs active learning strategies to engage students in hands-on projects that foster critical thinking and problem solving skills. These standards-based lessons are designed to enhance student literacy in various STEM subject areas, from water conservation in the Desert Southwest to the environmental impact associated with natural resource extraction. Best of all, this resource is offered FREE of cost to any formal or informal educator in Nevada!"
The partnership between Jackson and DRI resulted from a K-5 STEM Classroom grant from the Governor's Office of Science, Innovation and Technology. The two Green Boxes, Waste Warriors and Energy Efficiency, were selected because they involve homes and parents in activities that change home and family behaviors, and have great potential for increasing bilingual literacy while integrating STEM. Funds for this grant were used to purchase two sets of 15 bilingual Spanish books, Capitan Verdeman: Superheroe del Reciclaje and La Electricidad, and for other non-consumable materials including the suitcase, binder, flash drive and teacher materials.
During a Waste Warriors lesson, Trash Travels, students in Jackson's class collected data about how different pieces of trash behave in various conditions. Their data sheets, conversations, and questions were all in Spanish. After students collected data, the whole class came together for a conversation, again in Spanish, about their observations and conclusions regarding how trash behaves and travels. Later, students will create PowerPoint presentations, in Spanish, about ocean animals that are affected by ocean pollution, specifically the Great Pacific Garbage Patch. Jackson translated the directions, vocabulary work, graphic organizers, and other resources for the unit.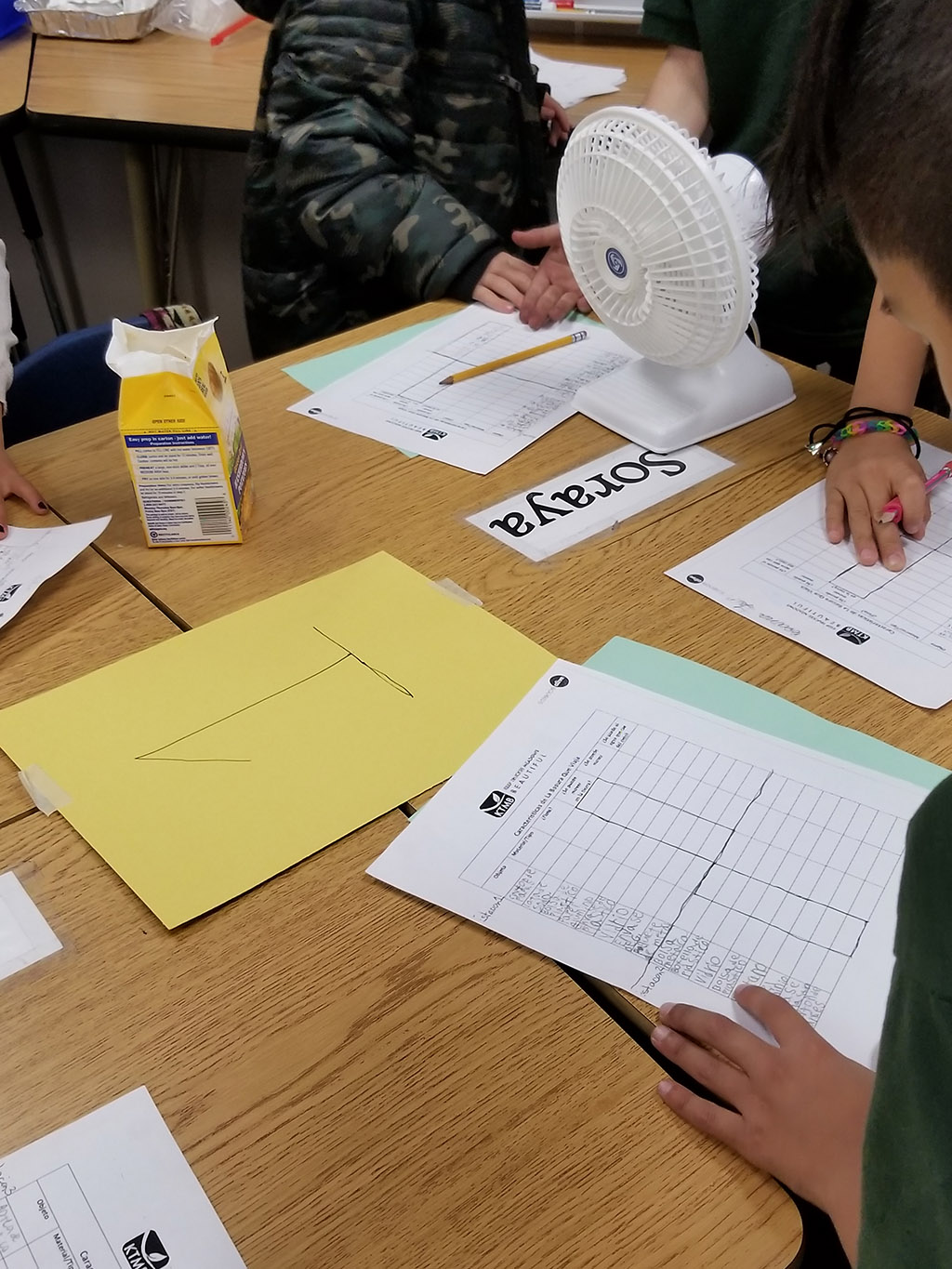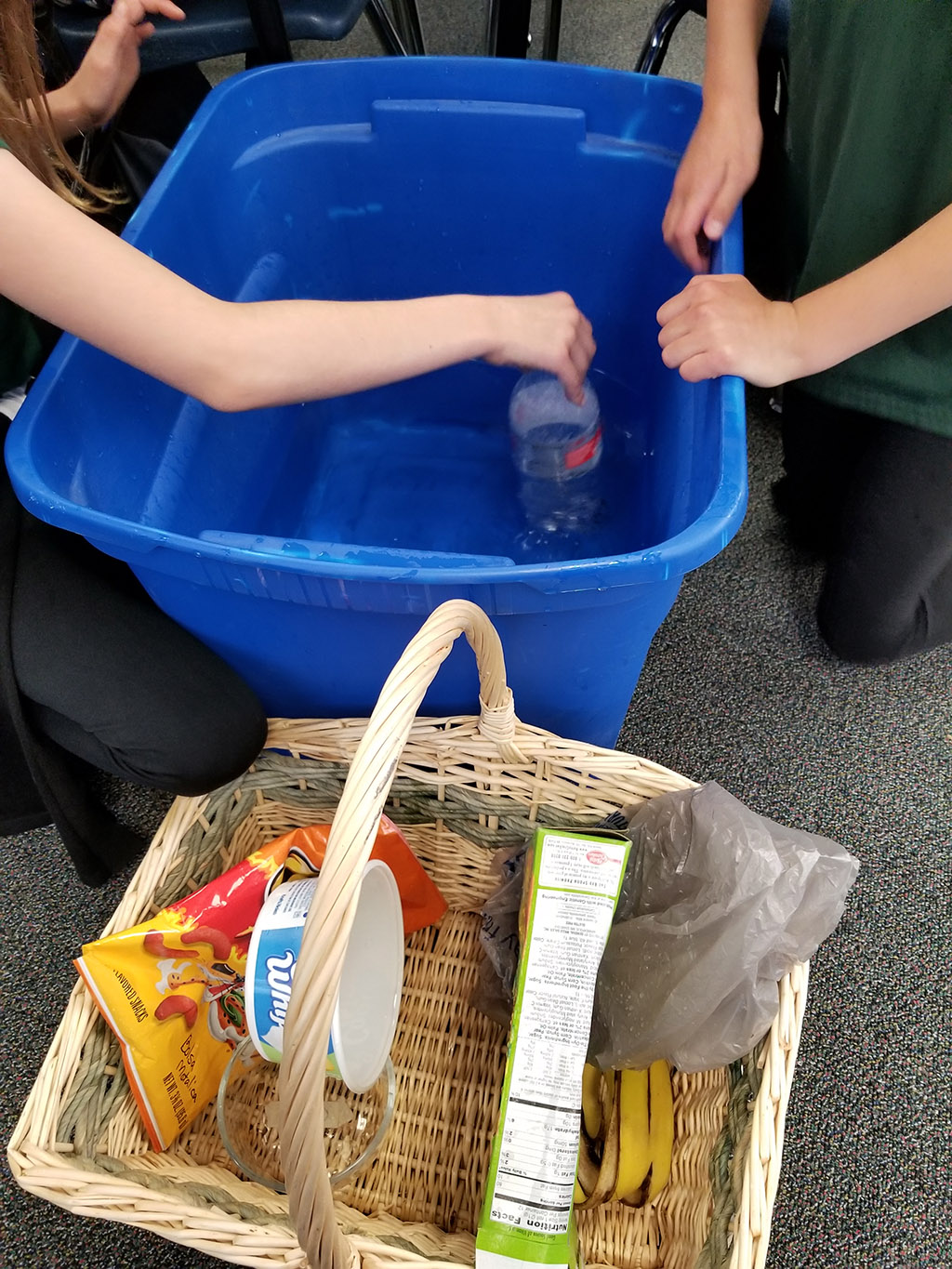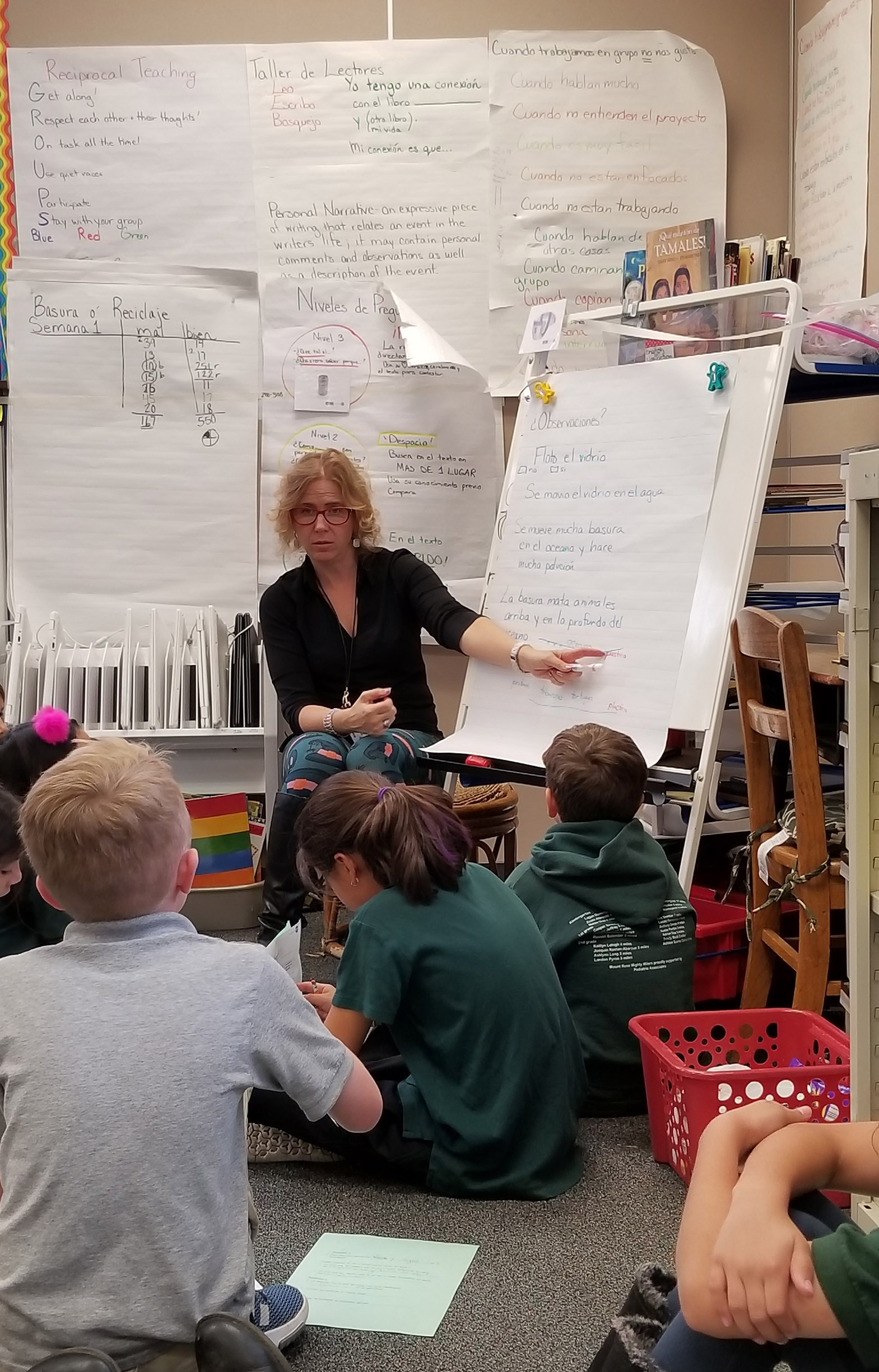 After enriching and teaching the Green Box units, Jackson plans to have her students present to other Two-Way Immersion (TWI) teachers in the district. Jackson appreciates the Green Boxes for their ability to, "make it easy to be a hands-on teacher because everything you need to be hands-on is included in the kit." Sharing these resources and the impact on students will encourage more teachers to bring science to their TWI classrooms!
Note: Desert Research Institute's Science Alive program is one of the STEM Advisory Council's recommended high quality STEM programs, and they're Nevada Native! For more information regarding the Green Box reservation system, click here.