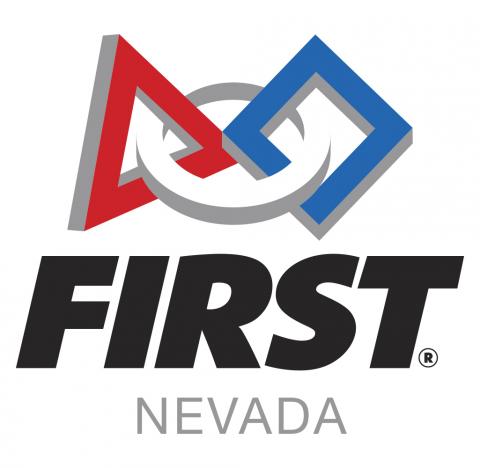 FIRST Nevada is on the STEM Advisory Council's STEMworks list. The programs on this list have been reviewed and have proven to be high quality STEM educational programs that the council recommends to schools and districts. Reviewers analyze the program's components, including equity and diversity, integration, scalability, assessment, available professional development, and more. FIRST Nevada ranked high in these categories, but is also particularly interesting for both inspiring students in STEM fields and for fostering vast skill sets (both STEM and non-STEM) for students.
FIRST (For Inspiration and Recognition of Science and Technology) Nevada's mission is "to inspire young people to become science and technology leaders, by engaging them in exciting mentor-based programs that build science, engineering and technology skills, that inspire innovation, and that foster well-rounded life capabilities including self-confidence, communication, and leadership1." FIRST Nevada has four programs for children, ages 6-18: FIRST LEGO League Jr., FIRST LEGO League, FIRST Tech Challenge, and FIRST Robotics Competition.
Teams in each program spend the season working with robotics, coding, or computational thinking to solve the annual FIRST challenge. Teams also work on fundraising to get to the season-end competition, communication skills to present their team's project, graphic design, team building, and research around the theme. Teams also develop business plans and practice conflict resolution. Students of a variety of skill levels and interests can participate on teams, as the teams have multiple, equally important jobs to do. The end of season event has become a community celebration, bursting with positive energy, teamwork, friendly competition, and creativity.
This season's challenges are in the process of being announced for all four programs. This year, all four challenges fit into one theme, FIRST Launch: All Systems Go!, respectively: Mission Moon, Into Orbit, Rover Ruckus (powered by Qualcomm), and Destination: Deep Space (powered by Boeing).
While there are FIRST teams across Nevada, Cimarron-Memorial High School in Las Vegas, Nevada is the oldest and most accomplished team to date. Not only has Cimarron's team, High Rollers, been winning awards since 2002, in 2016 they won the Chairman's Award, "the highest honor given at the FIRST Robotics Competition Championship, recognizing the team that best represents a model for other teams to emulate and best embodies the purpose and goals of FIRST2." More recently, Cimarron has been in the news with the release of Tesla's education investment to increase engagement in robotics. During the investment announcement event, which was held at their school, Tesla awarded Cimarron the Spark Inspiration Award for their team's mentorship. Cimarron has shown that FIRST Nevada offers more than robotics skills.
FIRST Nevada teams inspire and engage students across the state in STEM, but also provide important life skills that will help students find success in school and in their careers. FIRST, founded in 1989, has impressive impact data, demonstrating increased: school engagement, 21st Century skills, enrollment in STEM majors or careers after high school, leadership, and more. To retain these students in Nevada, the University of Nevada, Las Vegas offers $1,000 scholarships for FIRST participants to attend the university. About 200 other providers offer $80 million in scholarships to FIRST students. FIRST compiles scholarship opportunities on their website, FIRSTinspires.org, and students should check back often between September 1st and April, annually.

Students interested in joining a team can email info@firstnevada.org.
Mentors or coaches interested in getting involved can find more information here.
Schools or teachers interested in starting a team can find more information under the "Programs" tab on the FIRST Nevada website. Middle and high schools can also find a Tesla Education interest forms under individual program pages for FIRST LEGO League, FIRST Tech Challenge, and FIRST Robotics Competition.