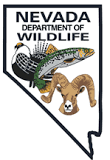 NDOW's mission: "Connecting people to wildlife in a positive way."
From our largest urban cities to our smallest towns, Nevada has unparalleled opportunities to use and enjoy abundant fish and wildlife resources. Outdoor activities such as hunting, fishing and wildlife viewing are all vital parts of our heritage and provide people with many outdoor recreation experiences each year. We know that getting outdoors helps people lead healthier and happier lives, both through increased physical activity and the consumption of healthy wild foods.
Being a confident, competent, and ethical outdoor enthusiast requires knowledge and skills. Not everyone learned these skills as a youth, and even seasoned outdoor enthusiasts have plenty to learn. Nature and outdoor skills offer a lifetime of study that can be enjoyed individually or as a family.