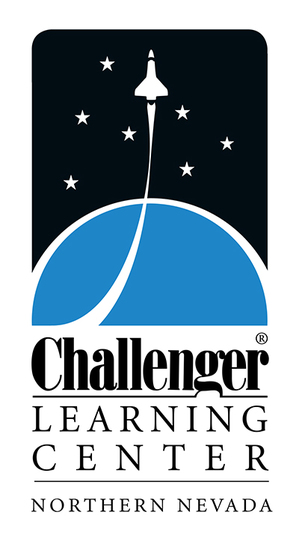 Challenger Center uses students' enthusiasm for space to create innovative learning experiences for imaginative young minds. By transforming the way teachers teach and students learn, Challenger Center is creating a new generation of explorers.
Students experience college and career pathways by serving as the scientists and mission controllers in NASA-based simulations.
Students perform real science experiments, communicate data and analyze and interpret that data to think critically, creatively and collaboratively as a team to solve challenges.
Correlated to Common Core and Next Gen Science Standards/NV Academic Content Standards
ES, MS, HS & College versions
Choose from over a dozen programs from NASA and the Houston Museum of Natural Science that can be brought to you or added to any mission. Programs for all ages and disciplines, from science and health to history and technology.
Teacher's Guides and Standards available
Hands-on workshops and world-class media, from rockets and rovers to simulated explorations of the Solar System in one of only TWO Advanced Spaceflight Labs in the nation!
"Be the Astronaut" is an innovative first-person experience for all ages that teaches science and engineering content via a fusion of physical exhibitry, state-of-the-art video game technology, simulators, and actual NASA reconnaissance data.
Described as one of 12 must-see exhibits in the country by USA Today, the new exhibit came to Reno by way of Space Center Houston and is now available only at the San Diego Air and Space Museum, the Columbus Science Center and the National Automobile Museum.
"We are absolutely thrilled to be the official home for this world-class project," said Jackie Frady, president and executive director of the National Automobile Museum.
Scientifically verified by experts at NASA for accuracy and feasibility, this new interactive experience teaches visitors about the concepts, challenges, and excitement of spaceflight through the use of touch-screen stations, artifacts, and interactive simulator pods built to look like space capsules.
Cooperating Organizations