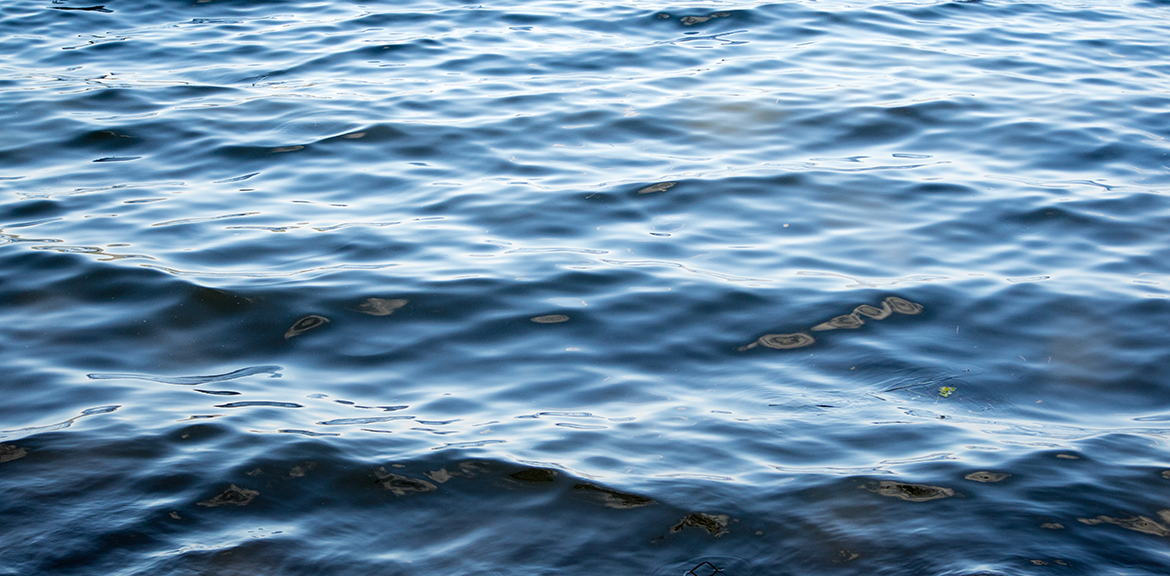 When it comes to summer outdoor recreation in Nevada, all eyes (and boards/toys/flippers) typically turn to two hotspots: Lake Tahoe and Lake Mead.
And as it turns out, both of these two sources have national claims to fame. Lake Tahoe to the north is the second deepest lake in the entire country and the largest alpine lake in the U.S., while Mead in the south is the largest reservoir in North America.
And with all of that volume, as you can imagine, scientists are testing the waters (quite literally) constantly. They're concerned about water clarity; they're concerned about pollution; they're concerned about drinkability and each lake's ability to protect wildlife.
Natural wonders attract STEM jobs. After all, scientists are the ones to run experiments, create protocols, assess the environments and analyze results. They collect data, synthesize research and recommend courses of action.
Here are just a few aspects of scientific implication for Nevada's two most significant bodies of water. 
Lake Mead
Water quality is a concern, given that the lake is home to endangered species and is frequently visited by fishermen. According to the National Park Service: 
Major indicators of water quality include clarity, pH, specific conductance, temperature, bromide, dissolved oxygen, total organic carbon (TOC), chlorophyll-a, and inorganic nutrients.
Each of these and 29 other parameters are monitored at 53 sites across Lake Mead: 26 stations in Lake Mead's Boulder Basin are monitored on a weekly basis and an additional 27 sites (dependent on lake level) throughout Lake Mead are monitored on a monthly to quarterly basis. 
In order to protect the water and those who use it, The Nevada Division of Environmental Protection established the Lake Mead Water Quality Forum to protect public health and preserve the water quality of Lake Mead.
The goals of the Lake Mead Water Quality Forum are to:
Identify issues regarding water quality and impacts on the water supply
Provide a forum to build consensus and share information
Coordinate study efforts, provide technical updates and disseminate information to the public
Serve as a clearinghouse on water quality issues and provide peer review
Enhance the public input process
Formulate further study work that may be necessary
But it's not just science at stake when it comes to water. According to this article in the Las Vegas Sun, water is a subject of intense testing and scrutiny in Southern Nevada, arguably more so than in other parts of the country.
Why? Because it is scarce (hello, desert living) and is the lifeblood of our economy.
"No clean water, no tourism," the article notes.
According to the article:
"In 2014, the Las Vegas Valley Water District, the Water Authority's largest member utility, collected 36,000 water samples on which scientists conducted 327,000 analyses. The Water Authority also has its own research and development department that tests and monitors compounds in the water. Experts say the valley's water testing is more extensive than in many other parts of the country."
Lake Tahoe
The League to Save Lake Tahoe was created in 1957 and is dedicated to protecting and restoring the environmental health, sustainability, and scenic beauty of the Lake Tahoe Basin.
Its focus: water quality and clarity for the preservation of a pristine Lake for future generations.
The late '90s saw a groundswell of concern for water clarity in the scenic lake, with 1997 recording the worst clarity on record. Since then, clarity has improved — until recently.
According to this article in U.S. News & World Report:
"Climate change is causing Lake Tahoe to warm sooner in the spring than it has historically, disrupting the normal mixing of shallow and deep water and undercutting gains made in reversing the loss of clarity of the cobalt mountain lake, scientists say.
'Climate change is impacting not only Lake Tahoe's water quality, but also the health of its forests and its recreation-based economy,' said Joanne Marchetta, executive director of the Tahoe Regional Planning Agency, which regulates the lake covering 191 square miles (495 sq. kilometers) along the Nevada-California border."
Scientists clearly take a keen interest in the spectacular body of water, including those from the UC Davis Tahoe Environmental Research Center. Every year, the center distributes "The UC Davis Tahoe: State of the Lake" report, which informs nonscientists about the most important factors affecting lake health and helps influence decisions about ecosystem restoration and management within the Lake Tahoe Basin.
Topics include:
Climate change
Lake Temperature
Mixing
Algae and lake level
Clarity affected by low snow-to-rain ratio
Drinking water is also a source of scientific inquiry as it pertains to Lake Tahoe. According to this website, "Lake Tahoe is operated as a reservoir for irrigation storage and municipal water use in Nevada. Together with a handful of other public and privately owned reservoirs in the Truckee River system, Lake Tahoe provides about 75 percent of the water supply for the rapidly growing Reno-Sparks area."
Additionally, because Lake Tahoe straddles the Nevada-California state line, California has been fighting to also tap into the Lake's water resources.
Tap water from Tahoe is reported to be among the cleanest in the state — and even the country.
As you can see, water provides a never-ending, literal wellspring of inspiration for scientific discovery in the Silver State — and beyond. Do you have an interest in water quality, preserving wildlife, water clarity or natural wonders? Perhaps a STEM job is in your future! Use our Nevada STEM Hub Career Matchmaker to determine which career matches your interests.