In this edition of the "STEM School Spotlight," we hear from Calen Evans, the STEM Coordinator at Lemelson STEM Academy in Reno, Nevada. In the face of student and teacher transiency, Calen remains a consistent proponent of STEM at Lemelson. Moreover, Calen remains a consistent proponent for each student. Anyone who knows him, knows he is passionate about building every student up to their full potential through providing high-quality STEM learning experiences and opportunities. Lemelson is currently designated as an Established STEM School. Lemelson has been a source of mentorship and expertise for other area STEM schools in Northern Nevada. Read more about Calen and Lemelson below.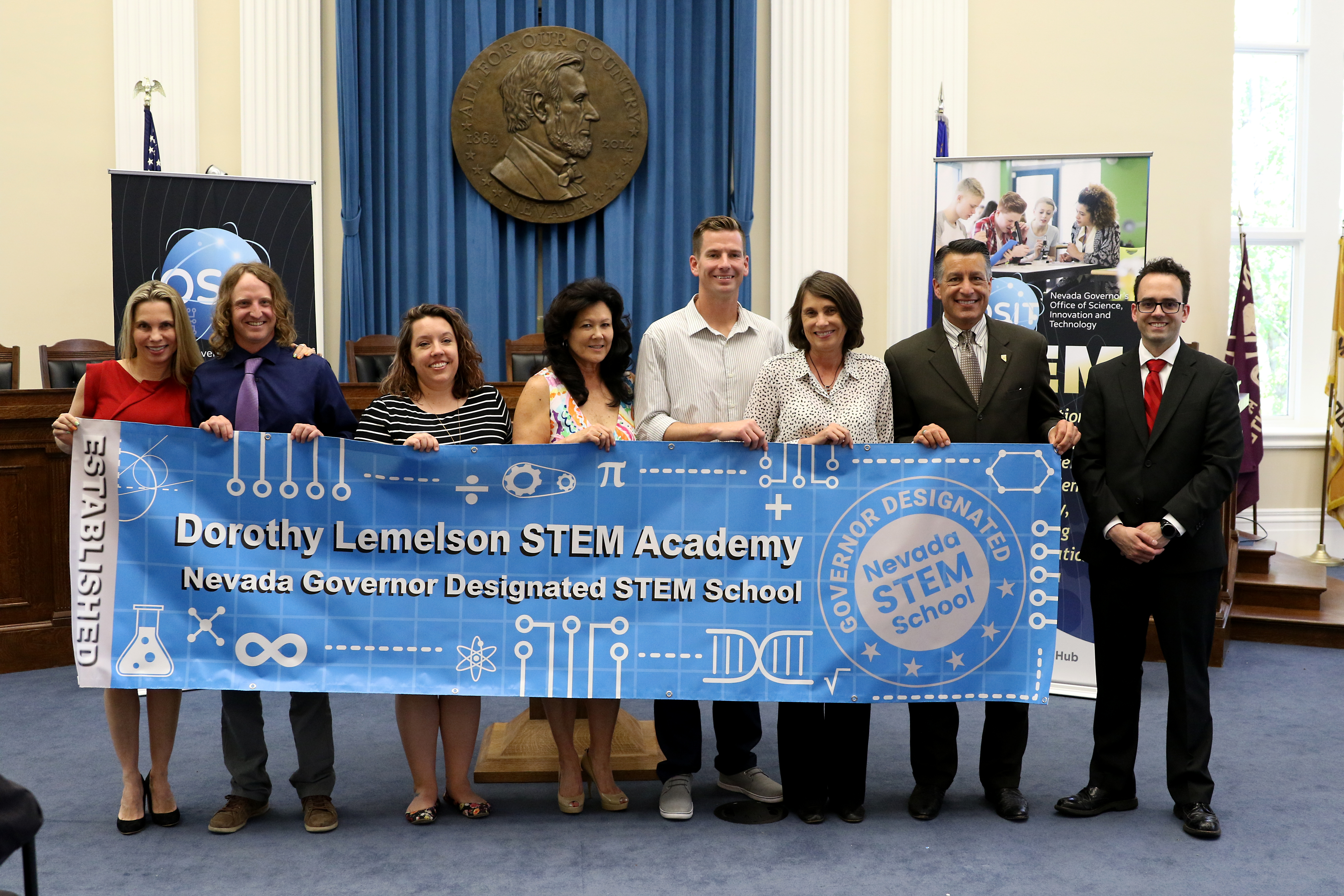 Tell us about your background and your school.
I am currently the STEM coordinator at Dorothy Lemelson STEM Academy and have held the position for five years. Before taking my current position, I was a 2nd and 3rd grade teacher where I brought STEM into the classroom. I'm extremely passionate about brining STEAM education to ALL students in our community because of the impact it can have on a student's growth and love of learning.
Lemelson is an amazing school that serves a diverse population of students. We aim to provide our students with an engaging, integrated, and enriching learning environment. Our focus is on fostering creativity, critical thinking, collaboration, problem solving and curiosity in our students to help instill traits that will help them be successful both in and out of the classroom. Our top priority as educators should be student engagement, and here at Lemelson, that idea guides our mission and vision as a school. 
Why is STEM important to you and why should the broader Nevada community care about STEM?
STEAM education is so important to me because of the impacts I've seen it have on the most at-risk students in our community. Every student, regardless of their current test scores, has a gift and can be successful in school if we provide them with diverse opportunities to learn and show their learning. Unfortunately, traditional schooling can lead children who score low in academic testing to think of themselves as less-than when it comes to their ability to learn and participate in school. That's because traditional school only takes into account a small scope of child's ability and interests. STEAM education opens doors and provides students of all levels an opportunity to grow and be successful.   
Having been through the Governor's Designated STEM School process, what advice do you have for aspiring STEM schools?
As an aspiring STEM school, it is extremely important that your school is very clear on its ultimate mission and vision. It is important that everyone in the school has a clear understanding of what STEAM education really is and looks like. This vision needs to drive EVERY aspect of your decision making. It takes a true collective effort to become an effective STEM school. Administrative and staff buy-in and accountability is essential. Without a committed driving force from the top, an effective school-wide STEM program isn't possible.  It's not a small undertaking to become a model STEM school but it's very rewarding and will ultimately have the strongest impact on your students.
What challenges has COVID-19 posed to your school and what have you done to overcome them?
One of the biggest challenges that COVID has presented is the ability to keep our learning as hands-on and collaborative as possible. Student collaboration and inquiry-based learning are pillars of our program and can be very difficult given the current restrictions that COVID has created. We knew going in that these would be some of the biggest issues we would face, so there was a thoughtful and concerted effort from our entire staff to make sure that we kept the learning hands-on and that we were creative with how we continued to have our students collaborate. Spending additional time and resources on individual sets of materials for students, restructuring lessons, and effective use of technology are a few of the ways we have been able to keep our school safety protocols in place while still holding true to our beliefs in hands-on learning and collaboration. 
What are your plans for 2021?
My professional plans for 2021 are to continue our school's pursuit of building a truly integrated, engaging, and ultimately, highly effective STEAM program. I want to continue to work with my amazing staff and administrator on creating a model STEAM program that can help be a catalyst for other schools in our district to pursue STEAM education. All students in our community deserve an opportunity to participate in this type of learning and it's always been a personal goal of mine to help bring more STEAM education to our area.  
Learn more about the Nevada Governor's Designated STEM Schools here.