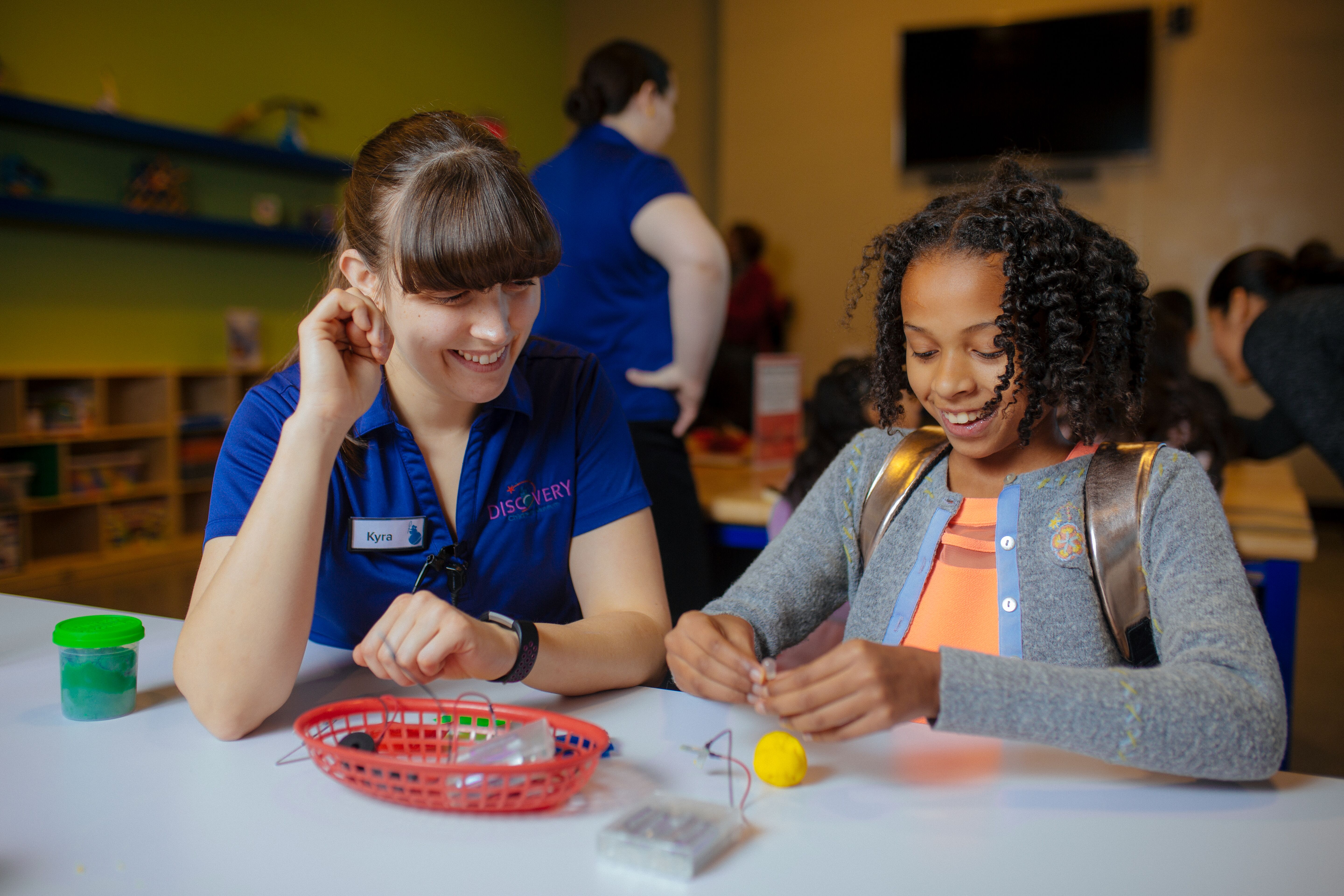 As the premier children's museum in Las Vegas since 1984, DISCOVERY Children's Museum has worked very hard to ensure that it encompasses a welcoming place for all children and families to explore and create. Throughout the museum, guests can delve into three entire floors packed with heart-pumping, brain-boosting, curiosity-satisfying fun, adventure and discovery. The museum spans across 26,000 square feet of interactive and educational hand-on exhibits and is home to nine exhibition galleries featuring immersive traveling exhibits, daily programs, demonstrations and activities and collaborative programing for all occasions.
The museum has always been dedicated to the promotion of STEM learning through its exhibits; however, since my time at DISCOVERY, we have launched new efforts including the Museums for All program for families on assistance, as well as the newly opened DISCOVERY Lab. Together, these two initiatives have expanded our efforts of offering all children the opportunity to explore their deepest curiosities while addressing the core educational areas of science and nature, art and culture and early childhood development.
What is a Makerspace?
With the opening of DISCOVERY Lab in February 2019, we are challenging families to work together and explore the world of creation. The first question I am often asked when I talk about the new DISCOVERY Lab is, "What exactly is a makerspace?" Well, a makerspace is where you make something. Think of it as the name for a 21st century shop class with real tools—such as woodworking with hammers and glue guns—or home economics with sewing and arts and crafts—such as pottery, origami and jewelry design. Then, add to that a computer lab where children can learn STEM oriented pursuits such as coding, 3D printing, laser cutting and robotics—and make puzzles, games, circuits, and functional objects. And there you have a makerspace—where anything a child can conceive, they can learn to make, and see come to life before their eyes.
Learn.Create.Explore.
At DISCOVERY, we decided to install a makerspace based on feedback we received from our members and visitors for more advanced hands-on art, technology and science projects for their older children, building upon those activities that we rotate in our Young at Art and Patents Pending galleries. Coming to DISCOVERY after working at a museum and school of fine arts, I understood first-hand the way that hi-tech tools could be used as part of artistic creation, and how the model of "design thinking" is helping to build the skills needed to solve problems in our ever-changing society through empathy, ideas, prototyping, and testing.
With our team, I traveled to other museums with makerspaces and visited local private schools and libraries that were incorporating CAD software, drone workshops, 3D printing and laser cutting and thought, "I want all children in Las Vegas to have this experience." I am excited to say that this is the first-of-its-kind public space in Southern Nevada, and by incorporating technology, we are also serving as a model for other children's museums around the country.
All Are Welcome
In conjunction with wanting all children in Las Vegas to enjoy the museum, DISCOVERY Children's Museum partnered with Museums for All, a signature access program of the Institute of Museum and Library Services (IMLS), administered by the Association of Children's Museums (ACM), to offer families of all backgrounds the chance to enjoy the magic of museums and create experiences that will enable the children and families of the Las Vegas valley to explore every curiosity. With more than 250 museums across the country in partnership with Museums for All, we are the only museum in Nevada that offers reduced admission for low-income families through the Museums for All program.
As part of the Museums for All initiative, DISCOVERY Children's Museum offers a reduced fee of ($3) per person, up to four (4) guests, for foster families and guests participating in the Supplemental Nutrition Assistance Program (SNAP) with the presentation of a SNAP Electronic Benefits Transfer (EBT) card. A full list of participating museums can be viewed here.
We are excited to offer the entire Las Vegas community the opportunity to bring their families to DISCOVERY where they can learn together and create memorable experiences, while expanding their knowledge through our STEM programming. Our goal is to create a museum experience that allows families from different socio-economic backgrounds to play and create to problem solve together.
The Joy of My Job
I feel so lucky to be able to walk into work each and everyday and see the many smiles and joy of the children of our community; exploring the everchanging facets of the museum and becoming exposed to new exciting materials. We hope that all of our guests that visit the museum have the opportunity to learn something new – something that they will carry with themselves for a lifetime – and with the new implementation of Museums for All and DISCOVERY Lab, we believe our mission of creating a museum to develop STEM oriented pursuits for all, will continue to grow and have an everlasting impact on our guests. 
Melissa Kaiser
CEO
DISCOVERY Children's Museum